When planning a wedding we know you will have many questions. Please read through this conversation with the bride, Natasha, from one of our recent weddings, which explains how you can have the wedding film you really want and keep your magical memories of your special and unique occasion alive to cherish forever.

Natasha: I'm having a photographer - why would I want a wedding film as well?
Gail: Photos are fantastic but video can record the stories and emotions behind the pictures. The film complements the photos and gives a more complete memento of your special day for you to enjoy and cherish. Having a professional film of your wedding day is a really special way to be able to relive your day and to share it with family and friends.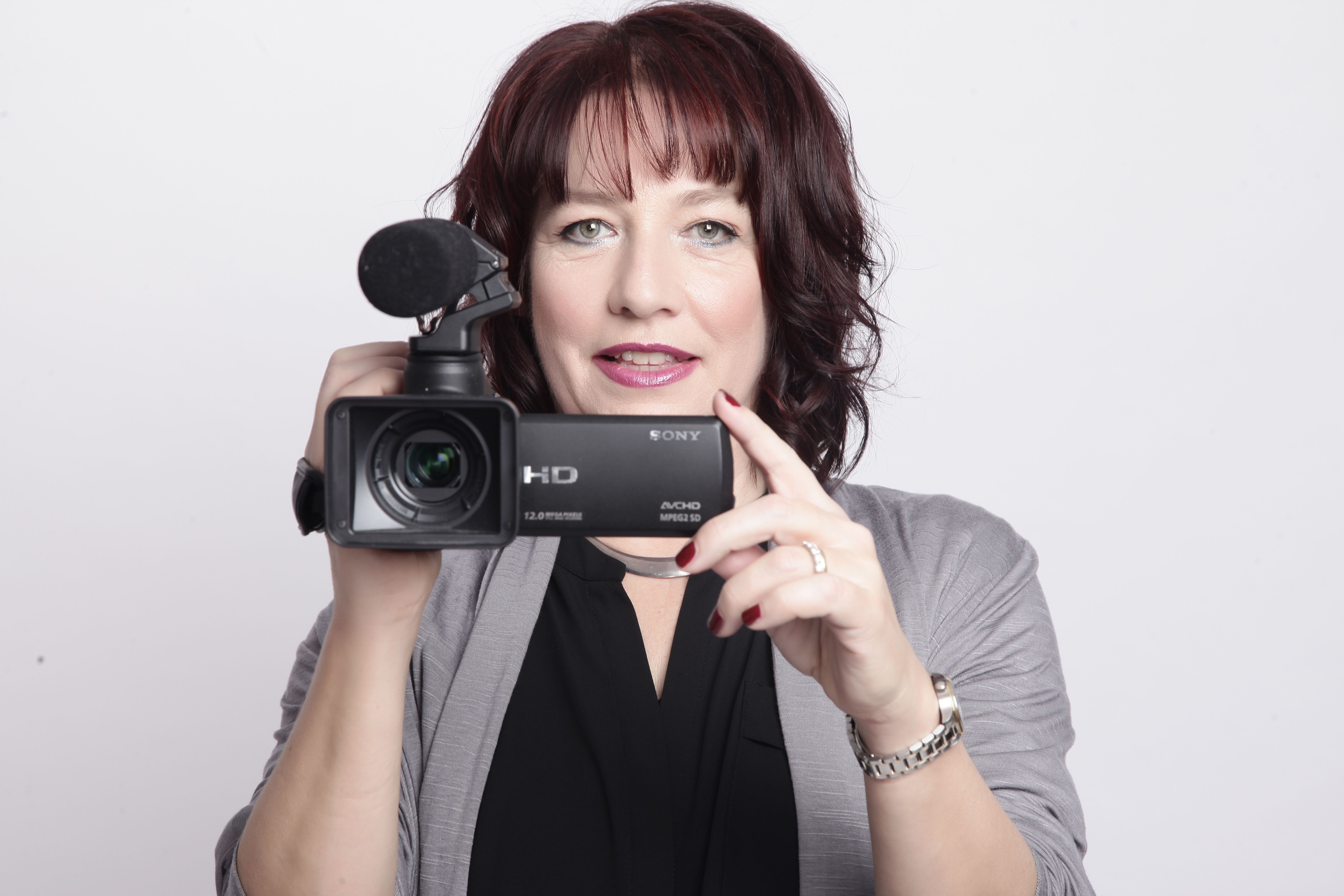 Natasha: Tell me more about how you work.
Gail: As I film and edit each wedding myself, every bride receives a truly personalised service and I can easily accommodate any special requirements. I meet with you and the groom as well if possible, to discuss what you want from your wedding film. We go over the details of the ceremony and the venues to ensure you get the best possible dil m the way you want it. I help you select your favourite music which I will edit into the finished film, choosing the images to suit the lyrics where possible.
I can also accompany you on visits to the venues for the ceremony and reception and usually attend the rehearsal if there is one. This helps to ensure that everything runs smoothly on the day itself. On a two person shoot I work with my daughter Seren, who is also an experienced camera woman and this allow us to cover your wedding from additional angles and ensure nothing is missed.
Natasha: I'm so busy - will I need to do anything?
Gail: The filming will add very little stress to your preparations and on the day we will not need any of your time unless you have any special requests which we will be happy to accommodate if we can. Well ahead of your special day we will discuss the schedule of the day and how it will be organised. I will co-ordinate the filming with wedding planners, DJ's, photographers and master of ceremonies as required. You will need to select your preferred music for your wedding film in advance of the wedding - but don't worry I have lots of suggestions to help you.
We will need to ensure that any permissions necessary for filming at the ceremony or reception venue are obtained in advance but this is usually sorted out during the venue visit.
Natasha: What happens on my wedding day?
Gail: Every wedding is different and we fit in with your plans and requirements. On your wedding day we may co-ordinate with your ushers, the master of ceremonies, your wedding planner or DJ's etc to make sure we know when important events are happening throughout your day such as the cake-cutting, bouquet toss etc or any special moments you want filmed.
Depending on the coverage you choose we may start at your home to film bride preparations and then we arrive at the ceremony venue in time to film guests arriving, best men and ushers etc. We film the arrival of the bridal party and throughout the ceremony (subject to any necessary permissions). If you have special readings or singers/instrumentalists we capture these. If your ceremony includes hymns we will film these and you can choose later whether to have these edited down to first and last verse. We film during the photo-shoot and this is an opportunity to also have any special video requests filmed. We film your entrance as bride and groom to the reception and any receiving line. Speeches are filmed in their entirety and again you can choose to have these kept or edited down. We film evening guests arriving and include the first dance. Further filming of any evening reception can be added but will increase the overall cost.
Natasha: How long after the wedding will I get my video and what exactly do I get for my money?
Gail: I know how keen you are to see your wedding film and we try to have your Teaser film ready to be viewed on the internet within 1-2 weeks although this may be longer if we are busy. Your short film is usually between 10 - 20 minutes long and includes the highlights of your day set to music that you can choose and includes some natural sound as well. This is ideal for putting on your smartphone, tablet or PC an sharing with friends and family.
A whole day's filming with two cameras can take over a month to edit down as we take great care to edit your video so that you and your guests are captured at their best and to match the songs you have chosen to the shots we have captured. The video is shot in High Definition and edited down to make your final film which is presented on flash drive or on a standard DVD. If DVD is chosen we provide a standard DVD case with customised photographic inserts or you can choose any type of DVD case at cost. We include the copyright music licence for the DVD. You can also choose to have the short film in downloadable format for a small extra charge
.
Natasha: My uncle says he'll take video - why should I pay for someone else to do it?
Gail: Well first of all if your uncle is shooting video he won't be able to relax and enjoy the day as a guest. You should also consider whether he has the equipment and knowledge to not only film the wedding but to edit the resulting footage down into an enjoyable and beautiful record of your wedding that you will want to watch over and over.
Also think how this might affect your relationship should anything go wrong. At my own wedding a relative offered to video it and I ended up with just 4 minutes of my bridesmaids arriving at the church. It was very upsetting as its not an event you can repeat! There is a lot of time, experience and skill involved in shooting and editing a wedding film, especially synching the action to the music and choosing the right shots to make a wedding film you will really love to watch. It's not a good idea to skimp on capturing the memories of your special day!
Natasha: I'm afraid that having a video camera there will make me more nervous.
Gail: I use the latest in small size, professional, digital camcorders which take high quality pictures but are unobtrusive, which allows both the bridal couple and all the guests to relax and act naturally. Bridal couples and guests have commented on how unobtrusive we are - and once the excitement of the day starts you will soon forget you are being filmed altogether!
Natasha: Tell me about yourself and how you started filming weddings.
Gail: As an amateur ice figure skater, I started filming and editing shows and skating competitions and my customers were always telling me how much they loved my videos. Then my ice-skating coach asked me to film her wedding day so I trained specifically in wedding videography with the award winning photographer and videographer Len Bateman of Photo Courses UK in Pembrokeshire. I love being able to give bridal couples fabulous memories of their special day to keep for ever and keen to provide them with something really special they will treasure.
Natasha: Is there anything else I should know?
Gail: We strive to produce the very best wedding film possible but we cannot be responsible for loss of shots or sound due to extreme weather conditions, restricted venue access, failure of wedding planners, master of ceremonies, ushers etc to keep us informed throughout the day or obstruction by guests or photographer. For these reasons we do suggest you make a point of asking your photographer, master of ceremonies, ushers etc to work with us and it can be helpful to remind guests to try to avoid getting in the way of the official videographer.
Natasha: I like the sound of the way you work and I love the way you condense the whole day into a short film and I would like to discuss having a film of my wedding - what do I do now?
Gail: Contact me using this form or by phone/text on 07984 515 729 or email me and I will get in touch with you to arrange a no-obligation consultation and to give you a personalised quote for your wedding.