'Magical moving memories of your special day'
Your Wedding Day is very special and unique and it only happens once!
Keep your memories alive with a beautifully crafted wedding day film from
Tudor Rose Wedding Video
Months of planning and then your day goes by so quickly. Having all those special memories captured on video and presented on your very own flash drive or DVD for you to enjoy again and again is a fantastic way to relive the excitement of your preparations, the moment you make your vows, your first kiss as husband and wife and the highlights of your day.
Revisit the heartfelt and funny moments from the speeches, see your guests enjoying themselves and enhance the experience with a beautifully edited video film set to your choice of music.
Two minute teasers: A tantalising glimpse of your wedding day before you receive the short film and your ceremony and speeches. This is included for you at no extra cost and will be available online and to download within a week or two of your wedding.
Press HD in the settings of each film to watch in high definition.
Maria and Callum's wedding teaser trailer. A wonderful mix of Mexican culture and Welsh traditions. The lyrics of the song convey the fun. love and laughter of the day with the reception in the beautiful grounds of the groom's parent's house.
showcase the very best moments of your whole day, edited with music of your choice and some natural sound into a very watchable film of up to about 20 minutes, ideal to show family and friends and to download onto your smartphone or tablet
Tudor Rose Wedding Video
offers a high quality professional video service with flexibility and choice. We tailor your wedding film to your requirements and capture all the special moments of your day to provide you with a wedding film you will want to watch again and again.
With a base in West Wales as well as Berkshire we are ideally placed to cover weddings in Ceredigion, Pembrokeshire, Carmarthenshire as well as all along the M4 corridor and London and the Home Counties. We've covered weddings as far afield as France and would be happy to discuss your destination wedding with you.
Please read this conversation with a bride to see how we can provide you with your wedding film the way you want it.
You can choose to have some pictures taken from the wedding film. See our photo gallery page for examples. We can capture special moments that the photographer often misses.
Like us on Facebook to see our teasers and highlight films and for news and offers about wedding fairs and other wedding suppliers.
Then call Gail on
01984 515 729
for an informal,
no-obligation chat about your ideal wedding video.
Or enter your details in the contact box below for more information and include your mailing address to receive a free sample video of a real wedding.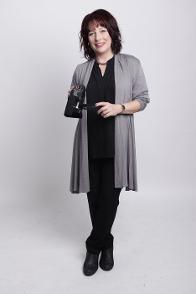 Phone, text or email Gail for more information, or to reserve your date
Phone: 07984 515 729

Email: gail@tudorroseweddingvideo.co.uk


Recently engaged? Congratulations! Soon you'l have all the excitement of planning your wedding. It's never too early to think about having your special day filmed for posterity so do call me on 07984 515 729 if you'd like to know more about how to keep your special memories alive and to have a record of your day which you and your family and friends, will enjoy watching over and over again. Or text or email me and I will get back to you as soon as I can.